Application: EVA Hot Melt Adhesive Pellet 1106, excellent edge banding glue, perfectly for edgebands of PVC, polyester, resinated paper, solid wood and veneer, suitable for big-size automatic edgebanding machine. Workable operational speed 15 meters and above per minute (automatic).
| | |
| --- | --- |
| Processing temperature [°C]: | 170 – 210 |
| Appearance: | Beige granule |
| Softening range [°C]: | approx. 105 |
| Open time at 160 °C**: | Short (GC test method) |
| Viscosity at 200 °C [mPas]: | 90000±5000 |
---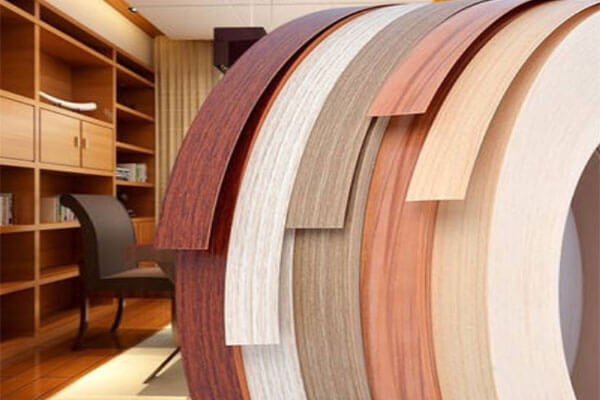 Characteristics: Sufficient open time, very good resistance to oxidation. Good thermal stability, heat and cold resistance. Good thermal tackiness, good adhesion. Great liquidity. Very good mechanical processing characteristics and string-free. Fast setting. Smoke free and low odor. Good weatherability and operation friendly. Low adhesive consumption for great bonding.
Directions for Use: Payattention to the parameters and characteristics of each hot melt adhesive models. Choose the right type. Clean the tank periodically and keep it clean. Control the melting tank at proper temperature. Tank lid should be closed immediately after pellet filling. Board and edgebands should maintain clean and free of dust and contamination. Wooden board moisture content should be kept between 8%-10%. Do not mix use with other adhesive models and types. Do not over fill the tank with too much hot melt adhesive pellet, to avoid partially over-heating and aging.
General bonding requirements: The process of bonding and joining with hot melt adhesive depends on many factors, such as the properties (surface tension, plasticizer content…), as well as the bonding process conditions (environmental temperature, humidity…). Therefore, clients should take into consideration of their everyday production conditions and test our models to get the most propriate and stable parameters. For best bonding performance, substrates should be dry and free of dust, oil and impurity. Process with a minimum temperature of 20°C and avoid windy environment.
Cleaning: Use spatula to remove glue material while still hot at first and then cleanse residues with proper hot melt adhesive cleaner.
Safety instructions: Wear protective glass and gloves while pouring adhesive pellets into the tanks. Forbidden fires.
Storage: Sealed in cool and dry containers and avoid direct lightings, with temperature below 35°C and avoid heating and fire.
Shelf-life: 12 months under proper conditions.
Remarks: For further information concerning safety, processing, transport and storage, please refer to the Material Safety Data Sheet or our after-sale personnel. The information we provide is based on our test, as well as experience provided by our clients. Therefore, they may not be possible to cover all application parameters. Please contact us for our specialist suggestions and samples will be provided for test in specific applications.
Related Products